Outstanding Distributor Recognition

Tower would like to acknowledge its long-time Distributor and former Webmaster, Owen Fonorow, for his volunteer work and dedication to Tower Labs in his sales and Web site maintenance efforts from 1996 - 2008 and his unprecedented efforts at disseminating the news of Pauling's therapy. Tower is fortunate to have Owen as a part of its team and in fact, Tower would not be where it is today without his competent and consistent leadership and involvement. 

Owen Fonorow is now involved in various additional pursuits and is unavailable for inquiries, assistance, or Web site or online store concerns.  Sally Jewell now serves as Director of Sales and Product Support for Tower Labs and is available Monday - Friday from 9  a.m. to 9 p.m. EST Time at 702-876-5805, or by e-mail.
Thank you, Owen, for your tireless dedication to the Pauling therapy cause.  We owe you a huge debt of gratitude and we look forward to many more years together as we continue to work toward Pauling's vision for a heart disease-free world.   We wish you the best in your  other endeavors.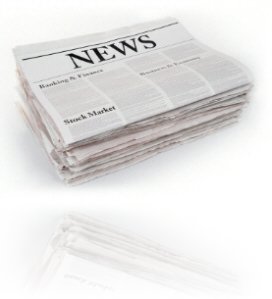 "I know that great, interesting, and valuable discoveries can be made and will be made . . .  But I know also that still more interesting discoveries will be made that I have not the imagination to describe – and I am awaiting them, full of curiosity and enthusiasm."

~ Linus Pauling, 1947

   Yale University Lecture

TOWER NEWS
Disclaimer:  The Food and Drug Administration (FDA) has not evaluated any statements on this Website.  Tower Laboratories Corporation does not make health claims for its products.  Tower Laboratories products are not intended to diagnose, treat or cure any disease.  Tower is not responsible for independent third parties who may otherwise represent the efficacy of its products.  These individuals are not Tower's agents and do not have permission to do so.  Unsatisfactory products sold in the USA may be returned for a full refund within 60 days of the original ship date.

Tower Launches New Online Shopping Cart  

Case and Half-Case Wholesale Purchases

If you are a Physician/Practitioner, Retail Store or past Tower Distributor and would like to order cases and half cases of Tower products at our lowest wholesale pricing, please contact us at 702-876-5805 to place your order by phone. 

Tower has also implemented a mid-range wholesale pricing structure for current retail customers who would also like to order in quantities of 6 and 12 jars.  Visit the online
Pauling Therapy Store
for prices and to order.    
Shipping Prices

Real time shipping charges added to your order are now being calculated off-site at the U.S. Postal Service web site.  Since 2008 we had not increased our shipping prices and as a result we were paying much more to ship to our customers than what they were actually being charged at checkout. In order to keep our prices low and keep fresh, quality products coming to you, our loyal customers, we found it necessary to take this step.  We apologize particularly to our International autoship customers, whose shipping prices will increase the most.   

Made in the U.S.A.   •   Copyright © 2008   •   All Rights Reserved.

Tower Laboratories Corporation   •   3395 S. Jones Blvd., #349   •   North Las Vegas, NV  89146   •

(702) 876-5805


TO USE THE CART simply log in at MY ACCOUNT, enter your email address, and then click the link to reset your password.  Once in your account you can see past order history (from February 1, 2015 forward), manipulate subscriptions, update credit cards, change addresses, etc.